1 – An ideal Location
Nice is the perfect location on the French Riviera to live and study. It's centrally located, making it really easy to discover other amazing cities in the South of France, such as Cannes or Monaco. Or maybe you fancy a day in Italy? Well, you can be in Vintimille (Italy) in around an hours time from Nice Ville station. The perfect place to enjoy a plate of fresh pasta for half the price and stock up on multiple bottles of Prosecco (essential for post essay celebrations) ! What better an education than combining your studies with learning a new language, culture and meeting new people ?
The university is situated in 750 m2 of business premises spread over 3 floors. The school has 12 classrooms and 2 professional TV and Radio studios. EDJ is located in the heart of Nice, just a short walk from the port and the old town. Many public transport services serve the school district and provide optimal mobility for students.
2 – A network of students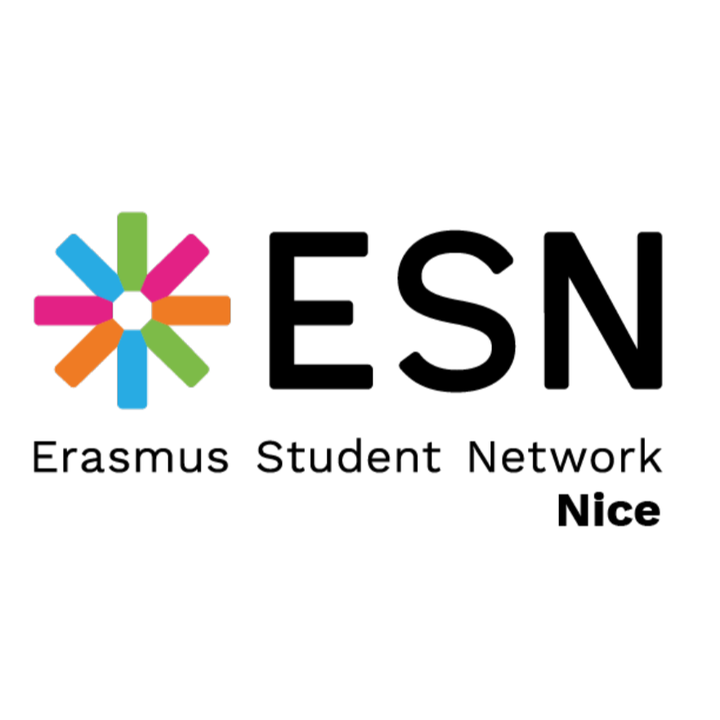 The students are the heart of EDJ and you will without a doubt meet friends for life during your time at the school! The EDJ student society organises regular social events so that our students can get to know each other outside of lessons and enjoy the nightlife of Nice, as well as many other fun activities!
We also have a dedicated International Student representative to help with any concerns you have, and we even have language partners to help practice your French or English! On top of all of this, the Erasmus Student Network in Nice organises weekly activities and trips for all international students in Nice. Join their Facebook page here – https://fr-fr.facebook.com/ESN.Nice/
At EDJ, everything is equipped here for students to practice on their own media outlets.
They have the help of the teaching team to carry out their projects and can get their own work officially published!
3 – A team of Native English and French bilingual teachers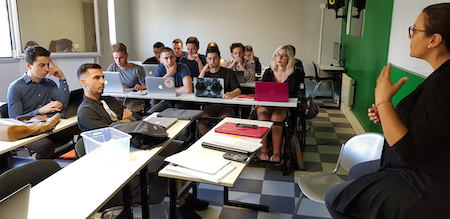 At EDJ, we believe in the importance of having native speakers as teachers, that can teach you the specificities of the language and bring their cultural knowledge to the heart of your lessons.
Having a foreign language under your belt looks very appealing for future employers, it'll make you stand out in a pool of CVs from similar graduates applying for the same role.
All of our teachers are help to help you succeed and enjoy your time at EDJ Nice. We are a small school of around 260 students, that acts as one big family ! Our International Student Representative Zoë will be with you every step of the way, from application until your graduation day !
4 – Top of the range equipment and facilities at your disposal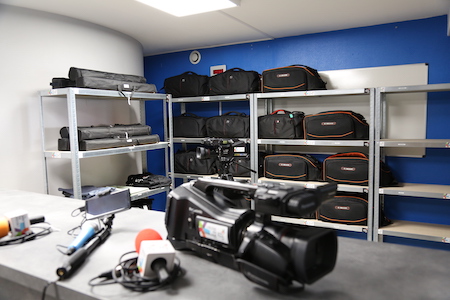 EDJ is equipped with state-of-the-art equipment:
– Radio studio, control room
– Studio, TV set, autocue
– AFP thread: the source of continuous information produced by Agence France Presse and used by all journalists
– Soundproof speak room to record the voiceover reports
– 27 professional cameras
– 15 Mojo kits for Mobile Journalism
– 37 iMac computers equipped with professional sound & image editing software
– 12 HD video projectors
– 2 printers/photocopiers/scanners
– 1 E-learning room with giant TV of 189 cm
– Optical fibre and Wi-Fi throughout the building